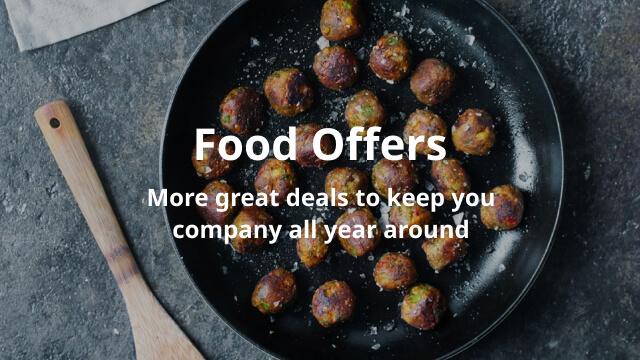 Don't forget to sign up for IKEA Family to take advantage of our
bi-monthly food offers and exclusive discounts at the IKEA Restaurant, Bistro or Swedish Food Market.
Restaurant Offers
For more offers, head down to the IKEA Restaurant
---
Swedish Food Market
(Outside the check-out counters)
Starts from 01 Sep - 31 Oct 2020
IKEA Family price
Organic pasta, 400g
$2.90
Usual Price: $3.90
*While stocks last.
---
Offers valid while stocks last. Prices are subject to change
without prior notice.